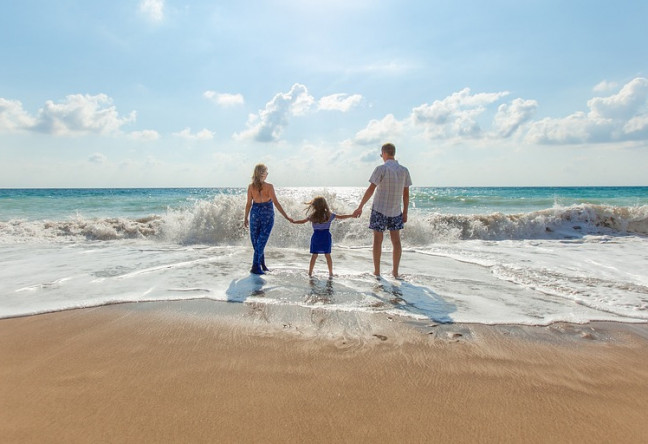 This is a Premium Page that can present all the best features about your business.
On a Premium Page, the content is unlimited, but you also have access to extra tools on the platfrom that allow you to enage and reach more potential customers.
Description
The description tab provides a simple HMTL editor that allows you to include as much information as you want. Any edits are published in real-time, so you can easily update people who find your page through geo-location, search results, organic search, key landing page or people who FOLLOW you page.
Details
The details tab includes all your social links as well as location, phone number, email and prices. A user can select Get Directions to find out how to reach your business from their current location.
Newsfeed Posts
The Newsfeed tab allows a Premium User to Post a quick Status Update - similar to a social media post. People can comment, like and share these posts.
Reviews
People leave reviews and ratings to activities and events on YourDaysOut page. A reviewer must be a registered user and a rating or a review is only eligable with at least twenty words. A premium user can manage their reviews by contacting people offline, replying inline, hiding a review that it not relevant anymore or reporting a violation to admin.
All a user reviews are stored in ther personal settings and a user can edit a review at any time thereby providing a business with an opportunity to be rewared for good customer service.
Promo Panel
The Promotional Panel below the main image carousel is used to highlight some upcoming activity or give greater coverage to a year round service like Birthday Parties or Memberships.
As a Premium User, you also have access to other tools on the platform:
Follow
People follow pages on YourDaysOut - 50% of these follow more than one page, 10% of these follow more than ten different pages.
When one of the pages someone is following creates new content, the people who Follow the page will be notified with a) an alert when they sign into to YourDaysOut, b) see the post on their Newsfeed timeline and c) in a daily email sent to each morning (if opted-in).
Events
A Premium User can create unlimited Premium Events.
This publishes another page on YourDaysOut that will automatically be hidden from search resutls when your event is over. If the event repeats, simply edit the info and update the dates to set it live again and you retain all the SEO benefit.
Notifications
A Premium Business will automatically send a notification to people who follow their page by doing one of the following:
Publish a new Promo Panel
Share a Newsfeed post
Create a new event
Tickets
Premium User can not add tickets to their page. A ticket can be a General Admission ticket on their main page, tickets to a new event they created or even a special limited offer deal.
It is free to use tickets to register people for free events. There is a fixed application fee to sell paid tickets from your pages.
We use Stripe as our payment processeor. Premium Users connect their own Stripe account to their page to start receiving payments.
The fee is limited to 3% plus the Stripe processing fee (1.4% plus .25c for EU cards)
Payments are made directly to the Premium Uses Stripe Account every time a ticket is sold
Premium Users can create multiple ticket types and slots
You can add Promo Codes and accept donations
Set-up is simple and you can be selling tickets to your event or venue in minutes
Manage entry with Guest List; edit tickets, add tickets, move tickets, delete tickets
Validate, Check- In & Check-Out tickets on desktop
Use the camera on your smartphone (iPhone or Android) to quick check guests in.
Like everything on YourDaysOut, you are in total control. See your ticket sales in realtime, instantly change prices, details and availabilty.
Tickets can be used to sell General Admission tickets, ticket a specific event or create a special limited deal offer to drive customers at different times.
People who buy tickets will be receive an email with the ticket attached, they can download it when purchsed and even print it out. If they are members of YourDaysOut, all tickets are stored in their profile and they just need to show it to you on the day.
Embed Code
Embed the entire Ticket Widget on your own website and sell tickets without pushing your users to open another webpage.
Premium users can create their own embed codes to sell tickets directly from their own website.
A user will purchase a ticket as a guest (as opposed to the option of being a registered YDO user). The purchase path is the same, tickets can be downloaded and are also emailed to the buyer. YDO users have the benefit of their tickets being automatically saved in their profile.
GDPR
All user data from those that purchased tickets is hard deleted from our system, 90 days post the event. This allows you extra time to initiate refunds etc.
If a user has opted in to be contacted by you, you can access their information in your Marketing tab. This data is protected and only accessibly by your business, not YourDaysOut.
(A user can opt-in to YDO when they create an account).
It is the responsibilty of each Premium User to manage this data and ensure they are comliant with all the requirements of the GDPR.