CRUINNIÚ NA NÓG at The Everyman
0 followers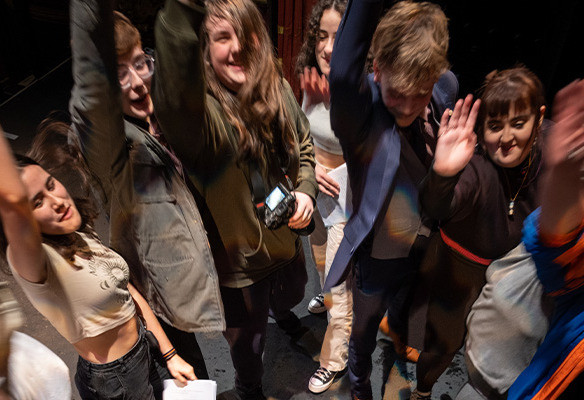 15 MacCurtain Street, Victorian Quarter, Cork, T23 E094, Ireland
Jun 10, 2023 11:00:00 AM - Jun 10, 2023 12:00:00 PM
Jun 10, 2023 1:00:00 PM - Jun 10, 2023 2:00:00 PM
Suitable for:
Facilities:
Cruinniú na nÓg celebrates and encourages young people and children to participate in creative activities and The Everyman is very happy to be part of the programme.
11AM (ISL interpreted) & 1PM: Behind the Scenes Tours – join us for theatrical tours of our beautiful, historic venue. Peek behind the curtain as our actor-guides bring history to life!
They invite you behind the scenes of The Everyman, Cork's Cultural Home since 1897. You will be led on an engaging journey through the 126-year-old theatre, travel through time and meet the famous (and infamous!) characters of this unique venue right up to the present day.
60 MIN | ALL AGES | Free but booking necessary. Please advise box office of any access requirements when booking.
2.30PM: The Everyman together with our TMACC – Young People host Cork's Local Creative Youth Partnerships for a sharing-of-work screening of local youth-led projects.
60 MIN | AGE 13–18 years old | Free but booking necessary – contact [email protected].