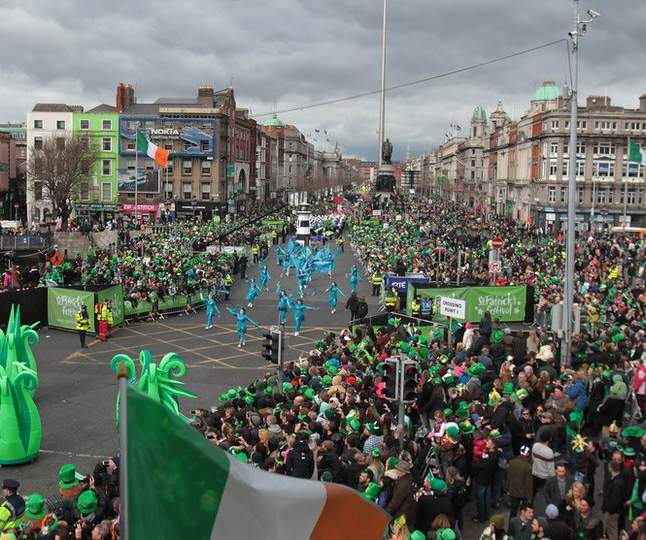 Event
Dublin, Ireland
Mar 17, 2016 12:00:00 PM - Mar 17, 2016 2:00:00 PM
Suitable for:
Facilities:
Description
Ireland You Are…is the theme for the2017 Festival Parade which will weave its way through the heart of the capital city in a flourish of colour and flair. Marvel as Ireland's finest street-theatre companies swirl by with fantastical pageantry and raucous performances.
Watch as the finest of Irish street theatre companies bring this theme to life with their spectacular creations, pageantry and performance.
Bands from Ireland will be joined by music ensembles from around the world, including France, Germany, the Bahamas, Switzerland and the USA, will deliver uplifting rhythms for the spectacular procession.
Cheer on the spectacular, energetic procession as it winds through the heart of Dublin City bursting with colour, whimsical theatrics and lively musical scores.
Irish sailor and Olympic silver medallist Annalise Murphy (27), from Dublin, has been selected by St. Patrick's Festival to lead this year's spectacular Festival Parade which will wind its way through the streets of the capital on March 17th. The young sports star was chosen in recognition of her outstanding achievement at the Rio 2016 Olympic Games, her contribution to Irish sport and her courage and determination to succeed on the world stage in her sport.