Zip of Terror | Save 15% | Castlecomer Discovery Park
1 follower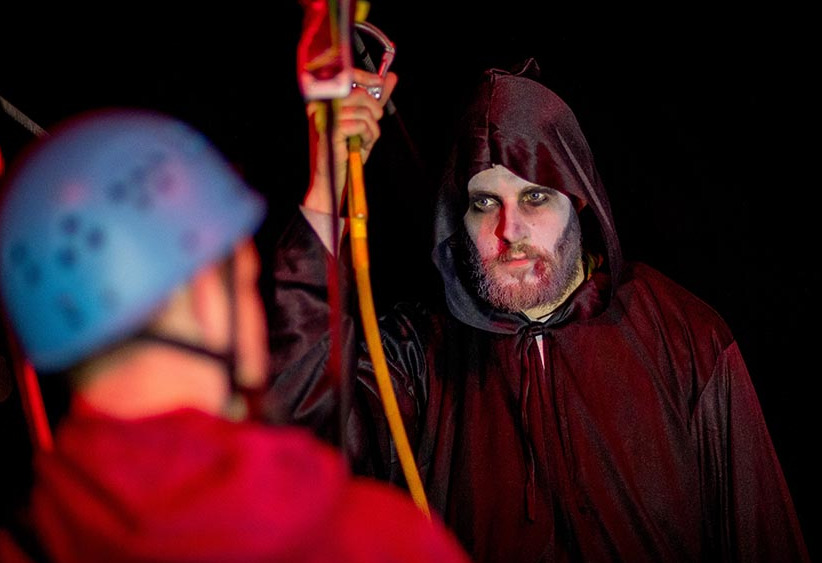 Castlecomer Discovery Park, Castlecomer, Co. Kilkenny, Ireland
Oct 26, 2018 8:30:00 PM - Oct 26, 2018 10:30:00 PM
Oct 27, 2018 8:30:00 PM - Oct 27, 2018 10:30:00 PM
Oct 28, 2018 7:30:00 PM - Oct 28, 2018 9:30:00 PM
Oct 29, 2018 7:30:00 PM - Oct 29, 2018 9:30:00 PM
Oct 31, 2018 7:30:00 PM - Oct 31, 2018 9:30:00 PM
Adult
- EUR 30.00
Child
- EUR 30.00
Suitable for:
Facilities:
The Zip of Terror is back!
Once more we are asking ARE YOU BRAVE ENOUGH?
Here in the forest dark and deep, poltergeists and puca awake from their sleep. Are you brave enough to zip through the night sky before wandering through a forest full of frights?
Only the bravest will survive.
This truly terrifying experience, you have been warned!
Who knows what lurks in the forest...you have to get down Ireland's longest zipwire in the dark first!
Once you arrive here, you will board the Halloween train, which will take you to the zipline. It's pretty dark, and our experienced team of undertakers are ready to harness you up before you jump into the dark abyss.
Will you make it to the end? If you do, you will then have to take the terrifying journey through the haunted forest, you never know what might pop up.
This event takes about 90 minutes depending on how fast you need to run!
This event is for 12+ (all under 16's must be accompanied by a parent)
Running from 7.30 p.m. 26 - 29 October & 31st October 2018
Limited spaces so pre-book your tickets on YourDaysOut and get a 15% discount!
€30 per person.
Group & corporate bookings available on request.