Munster Footgolf Clare
2 followers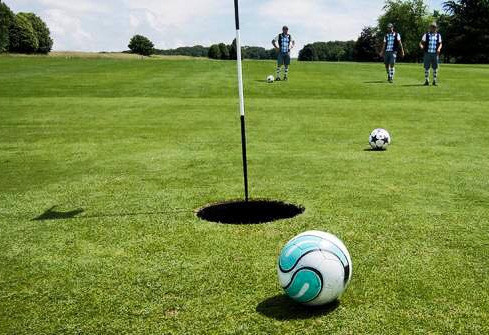 Hurlers Cross, Firgrove, Shannon, Co. Clare, Ireland
Adult
- EUR 12.00
Child
- EUR 10.00
Suitable for:
Facilities:
Welcome to Munster Footgolf – Hurlers Cross – Shannon – Clare
Munster footgolf is located on the outskirts of Shannon at Hurlers Cross where we have the features and undulations of 25 acres of prime Banner land dedicated to our brand new 18 hole FootGolf course.
Set up by John "Lancer" Callinan, Munster Footgolf brings the unique sport of footgolf to its new home in the Banner County.
With its arrival to Shannon comes a chance to enjoy one of the fastest growing games in Ireland right now.
The Hurlers Cross course is now host to 18 holes situated on undulating parkland surrounded by trees, fun and challenges alike.
Try our newest off course activities like our giant inflatable dartboard for footdarts and hurling darts or giant Connect4, giant chess or giant draughts.
Back to the course, and Footgolf is exactly what it says on the tin, the combination of the games of football and golf into one.
Similar to golf, competitors, start at a tee box and take the least amount of kicks to get their football into the hole.
Par three, four and par five holes await footgolfers on the latest course to land on the Wild Atlantic Way.
All you need to enjoy this combination of the beautiful games is a pair of astro turf shoes and a good kick.
Munster Footgolf opened in March 2017 and is open seven days a week throughout the year.
In June, Munster Foot Golf hosted the Clare Open as part of the Irish Foot Golf Association National Tour and regularly hosts competitions with fantastic prizes.
Birthday Parties
Looking for a venue and activity for your birthday?
Well why not choose Munster Footgolf for a great day of activity both on and off the course.
Birthday goers also have free use of the Giant footdarts, Connect 4 and hurling darts on our massive 15ft inflatable dart board.
Giant Chess and Draughts are also available as is our foot tennis court.