Activity Nation at Ardgillan
6 followers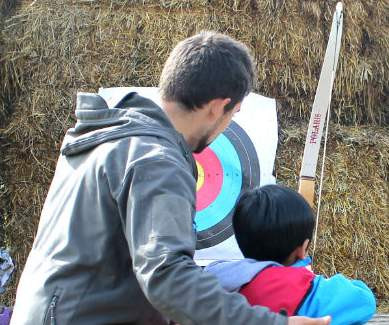 Ardgillan Castle, Co. Dublin, Ireland
Suitable for:
Facilities:
Your adventure starts here!
If you are looking for group activities then you have found the right place – from School Tours to Corporate Team-building, Activity Nation can help you put an affordable and exciting package together.
They offer both Residential and Day Trip packages at Ardgillan Castle.
They have a range of exciting outdoor activities for all age groups.
Day Activity Camps
Make the best of your day with our Full Day and Half Day activity camps.
Schools/Group Tours
Ardgillan is the ideal location for school classes of every age group to enjoy learning as they enjoy the great outdoors. Their activities promote learning to work as a team, within groups as well as the educational services that we offer such as Field Studies and Guided Tours of the Castle and its ground.
Parties
We can easily accommodate groups wishing to have a more social outing as well. Be it a birthday party, work outing or special celebration, we are set to provide you with an unforgettable event