Galway Tourist Train
3 followers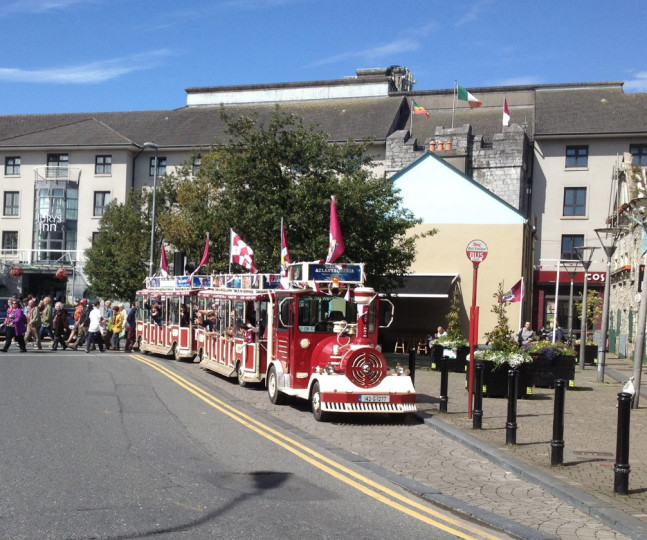 Spanish Arch, Galway, Ireland
Adult
- EUR 9.50
Child
- EUR 5.00
Family
- EUR 22.00
Suitable for:
Facilities:
Welcome to Galway City's No.1 Hop On Hop Off Sightseeing Tour - a 45 minute historical tour with full commentary and music on board.
Galway City Tourist Train is the only sightseeing tour that carries you into the heart of Galway's beautiful medieval city while also enjoying kilometres of breathtaking coastal scenery which brings you through the picturesque villages of Salthill and Claddagh.
With the accessibility of our vehicle we will take you in among the winding medieval streets where you will see such landmarks as the Spanish Arch, Blakes Castle, Lynch's Castle, St Nicholas Church and much more.
Also our tour is the only tour in which you will travel through the city's vibrant Latin Quarter with its many bars and authentic restaurants.
Leaves on the hour from the Spanish Arch next to Jury's Inn and 25 past the hour from Salthill Aquarium.