Thomond Park Museum & Stadium Tours
2 followers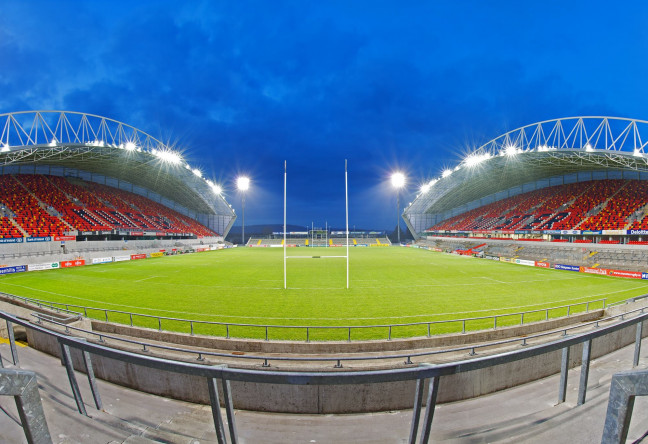 Thomond Park, Cratloe Rd, Limerick, Ireland
Monday – Friday: Tours available from 9.30am (pre booking is advised). Saturday & Sundays: (For groups of 6 or more, pre booking essential)
Adult
- EUR 10.00
Child
- EUR 8.00
Family
- EUR 30.00
Suitable for:
Facilities:
Thomond Park Stadium is a venue in Limerick, Ireland.
It is the iconic home of Munster Rugby. It also plays host to Soccer, Concerts and much more. We also have Conference Facilities that can host Parties, Weddings, Corporate Functions and much more.
Follow in the footsteps of your Munster heroes by taking a look behind the scenes at the historic Thomond Park Stadium.
The stadium tour takes you to places usually only accessible to players and officials.
From a seat in the home dressing room to a walk down the tunnel, the tour gives you a unique opportunity to experience how the Munster players feel on big match days.
The Full Stadium Tour consists of a museum visit, entry to the home and away dressing rooms, plus visits to pitch-side, the Munster dugout.
Fully guided tour with experienced Tour Guides.
Experience the history of Munster Rugby through visual aids & images
Test your skills in the interactive game zone
Ample car parking and easy access to all major routes