Island View Riding Stables
0 followers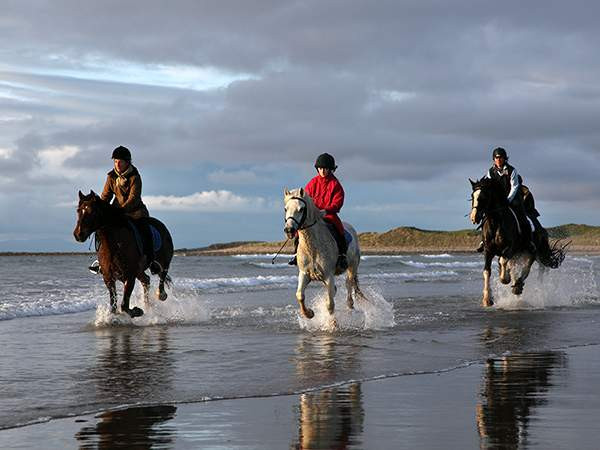 Mount Temple, Grange, Co. Sligo, Ireland
Suitable for:
Facilities:
Our family-run horse farm in the West of Ireland specialises in beach rides in Sligo and Donegal Bay. Drop in for a refreshing horse-riding experience on your journey along the Wild Atlantic Way.
Trekking options range from a 30 minute lead rein trek for young children, a 1 hour beach ride or a 2 hour hack right up to a full day trail ride. Even beginners can enjoy a gentle stroll along the sea shore.
We offer a unique ride to our private island with the opportunity for a hearty gallop for experienced riders. Groups are welcome and can avail of discounted rates.
Individuals and families can spend a tailor-made beach riding holiday or Mix and Match short break here, where they can combine beach riding and lessons.
Our Atlantic Trailweek holiday takes you on an amazing equestrian adventure where you explore the rugged coastline and the wild countryside at the foot of Benbulben Mountain on horseback.
Adults and children can learn to ride in our riding school with a choice of private instruction or group lessons.
All equestrian activities are supervised by qualified guides.
We also breed Irish Draught Horses, Irish Sport horses, Connemara ponies and Irish cobs and have a selection of well schooled horses and ponies for sale at the equestrian centre.