Disneyland Paris
0 followers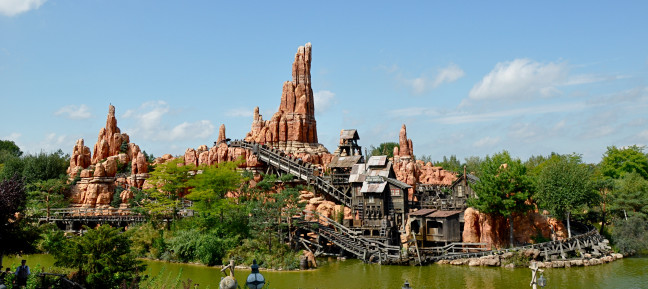 Chemin de la Rivière Champs-sur-Marne Seine-et-Marne Île-de-France France 77420
10am-11pm (Summertime)
Adult
- EUR 84.00
Child
- EUR 77.00
Suitable for:
Facilities:
Disneyland Paris, originally Euro Disney Resort, is an entertainment resort in Marne-la-Vallée, a new townlocated 32 km (20 mi) east of the centre of Paris, and is the most visited theme park in all of France and Europe.
It is owned and operated by Euro Disney S.C.A., a publicly traded company in which The Walt Disney Company owns a minority stake. The resort covers 4,800 acres (19 km2) and encompasses two theme parks, several resort hotels, a shopping, dining, and entertainment complex, and a golf course, in addition to several additional recreational and entertainment venues.
Disneyland Park is the original theme park of the complex, opening with the resort on 12 April 1992. A second theme park, Walt Disney Studios Park opened in 2002. The resort is the second Disney park to open outside the United States, following the opening of the Tokyo Disney Resort in 1983
Disneyland has the usual themed areas (Discovery Land, Fontier Land, Adventure Land ) with famous attractions like Big Thunder Montain, Space Mountain and plenty of characters and princessess.
Disney Studios has some favourites including Tower of Terror, Rock n Roller and the new Ratatoiulle.