'Around the World with Nellie Bly' Gaming Day
0 followers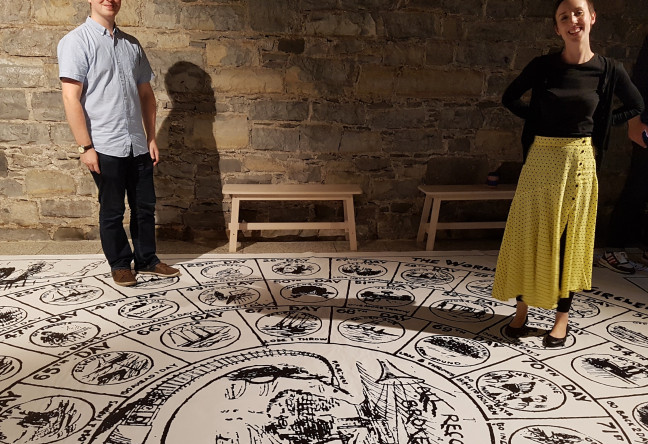 Unit 32 /33, The Chq Building, N Wall Quay, North Wall, Dublin 1, Ireland
Feb 15, 2020 10:00:00 AM - Feb 15, 2020 3:00:00 PM
Suitable for:
Facilities:
10am-12pm & 1-3pm.
To celebrate the Herstory: Ireland's Epic Women TV Series on RTE, EPIC have a long list of exciting activities planned, all exploring the stories of inspiring Irish emigrant women.
Ever dreamt of travelling the world? Follow in the footsteps of the many Irish emigrants we feature in EPIC without stepping a toe out of Ireland in this interactive gaming session, where the floor is the board and you are the games piece!
Nellie Bly – aka Elizabeth Jane Cochran – was an American journalist of Irish descent. Inspired by the tales of Phileas Fogg, she went on to travel around the world in a record breaking 72 days. Now, be inspired by Nellie in this life-size board game! Adapted from an out of print 1890s board game which follows Nellie as as she travels around the world, take on fellow members of the public and beat Bly in record-breaking time! Each roll of the dice presents a new challenge, such as answering a trivia question, performing a comedy piece, or taking on your neighbour in a game of wits or mischief!
Pre-Booking is mandatory for this event as spaces are limited. A ticket entitles 2 individuals to take part in the game. If you require additional spaces, please purchase more tickets. Ticket does not include entry to EPIC The Irish Emigration Museum's main exhibition. However, participants at this event can avail of a 20% discount on tickets to EPIC – simply show a staff member your ticket to avail of the offer.