EPIC The Irish Emigration Museum
26 followers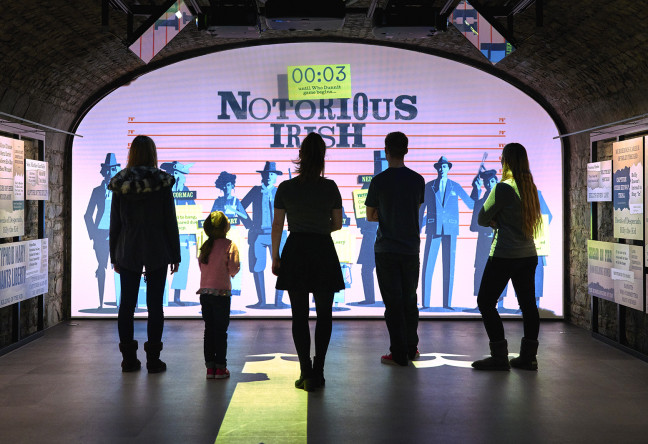 The Chq Building, Custom House Quay, North Dock, Dublin 1
Mon-Sun: 10:00 am - 6:45pm (5pm Last entry)
Adult
- EUR 17.50
Child
- EUR 8.50
Family
- EUR 44.00
Suitable for:
Facilities:
Go beyond the stereotypes at EPIC The Irish Emigration Museum
You won't find leprechauns or pots of gold here, but you'll discover that what it means to be Irish expands far beyond the borders of Ireland through the stories of Irish emigrants who became scientists, politicians, poets, artists and even outlaws all over the world. At EPIC, which was recently awarded Europe's Leading Tourist Attraction at the World Travel Awards, discover Ireland from the outside in and find out why saying "I'm Irish" is one of the biggest conversation starters, no matter where you are.
EPIC is an entertaining, accessible and educational day of family fun for kids, adults and grandparents alike. The museum is highly interactive, with easy-to-use technology and filled with memorable stories. We often have family-friendly events taking place, and guests at EPIC can leave the museum to take a break during their visit. The CHQ Building has many food options available, and is easy to travel to with parking nearby.
Prices
| | | |
| --- | --- | --- |
| Standard Price Name | Website | Walkin's |
| Adult (18-64) | € 17.50 | € 18.50 |
| Child (6-12) | € 8.50 | € 9.00 |
| Child (0-5) | € 0.00 | € 0.00 |
| Student (16+) | € 15.50 | € 16.50 |
| Teenager (13-17) | € 11.50 | € 12.00 |
| Family (2 Adults & 1 Child) | € 38.00 | € 40.00 |
| Family (2 Adults & 2 Children) | € 44.00 | € 46.00 |
| Extra child | € 6.50 | € 7.00 |
| Senior (65+) | € 16.00 | € 17.00 |