Santa's Cottage | Milltown, Galway
0 followers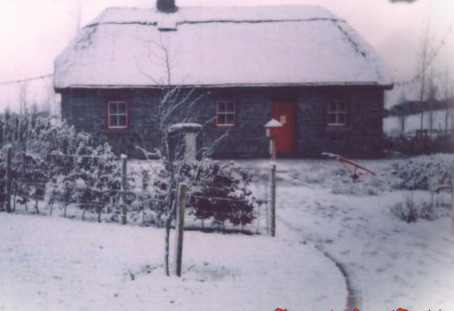 Milltown, Tuam, Co. Galway, Ireland
Dec 14, 2019 2:00:00 PM - Dec 14, 2019 7:00:00 PM
Dec 15, 2019 2:00:00 PM - Dec 15, 2019 7:00:00 PM
Dec 21, 2019 2:00:00 PM - Dec 21, 2019 7:00:00 PM
Suitable for:
Facilities:
Come and visit Santa in his traditional thatched cottage in Milltown.

All proceeds will be donated to local charities.

***NEW FOR 2019***
Option available to pre-book your time slot!

Opening Days and Times:

Saturday 14th December 2pm - 7pm*
Sunday 15th December 2pm - 7pm*
Saturday 21st December 2pm - 7pm*

*Time slots available for pre-booking 2-5pm each day, a queuing system with tickets available on the door will be operated 5-7pm each day.

NB. We aim for each family to meet Santa within 15 minutes of their ticket time. However, please be aware that circumstances beyond our control may cause wait times to be slightly longer than this.

Price:

€12 per child (online bookings will incur eventbrite €1.66 booking fee)

ADULTS GO FREE!

Description:

Families will meet Santa beside the cosy open fire and share their wishes for Christmas. Each child will receive a high quality gift. You will then have the option of having your photo taken by our photographer. Photos, presented in the Santa's Cottage Christmas card, as well as photo keyrings and magnets, are available to purchase. The magical experience will continue in Santa's Kitchen, where each child will have the opportunity to decorate their own freshly baked cookie with the help of the elves. Don't forget to sign Santa's Visitor's Book before you leave.

Santa's Cottage offers a traditional experience, full of Christmas spirit, in a warm and friendly atmosphere. The cottage is located on Milltown park in the heart of Milltown (a beautiful and award winning village). This year saw the opening of a brand new playground, which visitors to Santa's Cottage will have the chance to explore and enjoy.

Santa's Cottage is a voluntary community project set up to provide a magical, affordable Santa experience and at the same time raise funds for local charities. All adults are free, making Santa's Cottage the perfect place to bring all the family and together make memories that will last a life time.