Claregalway Castle
0 followers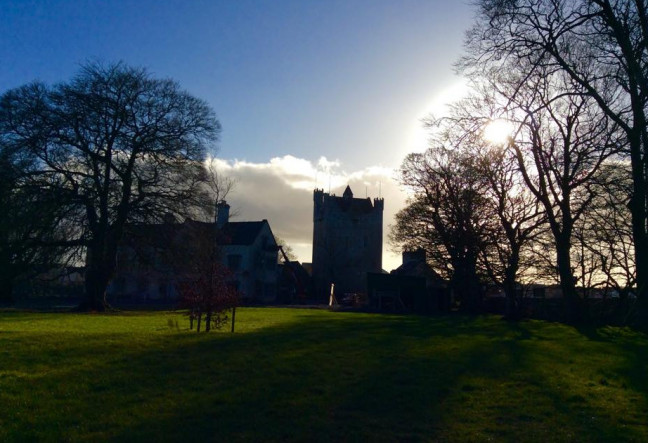 Claregalway Castle, Claregalway, Co. Galway, Ireland
Guided tours from June to September | Thursday - Sunday: 12 pm to 4 pm
Adult
- EUR 6.00
Child
- EUR 4.00
Suitable for:
Facilities:
Claregalway Castle is a fully restored 15th century Anglo-Norman tower house.
Situated on the banks of the River Clare, in Claregalway village, on the N17 road, the castle is just under 10 km from Galway City.
The castle is open to the public daily from June to September, 12 noon to 4 pm, Thursday - Sunday inclusive.
Claregalway castle was the chief fortress of the powerful Clanricard de Burgo or Burke family from the early 1400s to the mid-1600s.
The Clanricard Burkes were descended from William de Burgh, an English knight of Norman ancestry who led the colonial expansion into Connacht in the early 1200s. His brother Hubert was Justiciar of England. William became the progenitor of one of the most illustrious families in Ireland.
Exploring Claregalway castle and its environs through a guided tour, visitors can find out about its fascinating, often bloody, six-hundred-year history.
Visitors can also discover some of the castle's secrets, learn what everyday life in a medieval Irish castle was like, and hear about the colourful characters who once lived there, such as the 1st Earl of Clanricard, Ulick Burke, in Irish Uileag na gCeann ('Ulick of the heads/the beheader'), Ladies Eustacia Fitzgerald and Honora de Burgo, the notorious Cromwellian commander Sir Charles Coote, the great Hollywood actor Orson Welles and many more.
The castle also hosts many popular events throughout the year including Summer Festival, Garden Fair, Music and more.