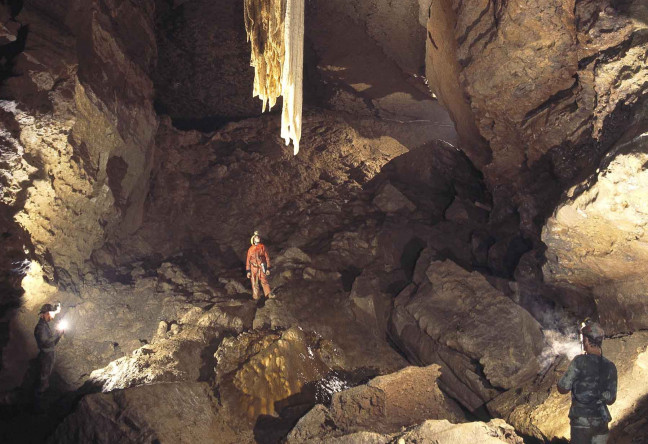 Craggycorradan East, Doolin, Co. Clare
10:00 - 17:00
Adult
- EUR 17.50
Child
- EUR 8.50
Suitable for:
Facilities:
Doolin Cave is home to the Great Stalactite. At 7.3 metres (23feet) it is the longest free-hanging stalactite in the Northern Hemisphere. The Great Stalactite, suspended from the ceiling like a chandelier, is truly astounding.
Visitors can hardly believe that it was formed from a single drop of water over thousands of years.

Extend the adventure from underground to over ground following a charming Farmland Nature Trail that takes a looped walk around the cave setting. The nature trail is home to indigenous species of flora along with rare and miniature breeds of animals.

From the nature trail one can enjoy the beautiful countryside views extending to the Twelve Pins of Connemara on a clear day. The Farmland Nature Trail is free to all cave visitors.
Visitors can enjoy delicious home-cooked foods and home-baked cakes in the comfortable surroundings of Doolin Cave Cafe. Doolin Cave pottery, hand-made using glacial clay found deep within Doolin Cave, is available in the gift-shop.

It is located in the magical Burren region close to the world famous Cliffs of Moher.
Open daily Dec 27th - Jan 3rd 11am-4pm. Tours on the hour.

Open daily March - October.