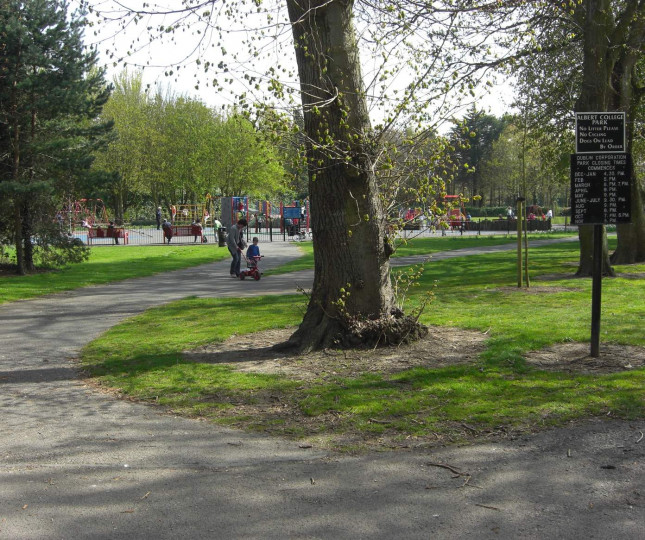 Hampstead Avenue Artane - Whitehall Dublin Dublin City Dublin Ireland
08:00 till Dusk
Suitable for:
Facilities:
Located beside Dublin City University is Albert College Park, a large public park filled with wildlife, plants, fantastic walks, football pitches, tennis and a good playground.
The park is a wonderful amenity so close to the college and you will see plenty of students relaxing in between (or instead of) lectures.
The park is home to the headquarters of Tennis Ireland and has a number of football pitches, ideal for field games enthusiasts.
The playground is a good size with a seperate area for toddlers.