Gallery of Photography
2 followers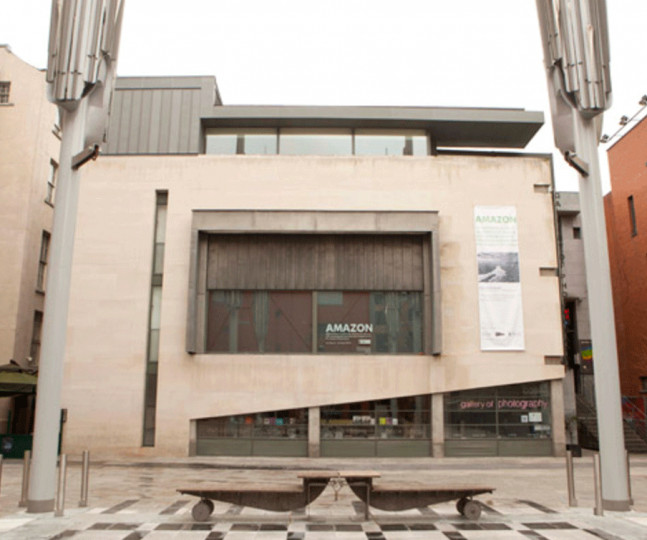 Meeting House Square, Temple Bar, Dublin, Co. Dublin, Ireland
Tues-Sat: 11.00 am-6.00 pm, Sun 1.00 pm-6.00 p
Suitable for:
Facilities:
The Gallery of Photography is Ireland's leading centre for contemporary photography. With the support of its active membership of over 400 independent photographers, the Gallery serves as a resource base and informal meeting point for everyone interested in photography.
To arrange a free tour of the Gallery and an informal talk on the current exhibition, contact the education officer.
Free Gallery and Exhibition Tours
Groups are welcome to visit the gallery and avail of a gallery tour and discussion of the current exhibition. If you would like to book a tour for your group, please contact the gallery.
Artists Talks and Seminars
Illustrated Artists talks accompany most exhibitions. Seminars are held each year which address issues central to the development of critical practice.
Photography Courses
The Gallery of Photography offers a range of photography courses, run by experienced photography tutors. The courses take place in the Gallery of Photography, conveniently located in Meeting House Square, Temple Bar, in Dublin city centre.
The Gallery of Photography has a large Black & White darkroom, a film processing room and an 'Artist's Digital Studio' containing both high resolution scanning and fine art digital printing equipment. These facilities are supervised by expert technicians and available to hire by members.
The Gallery Bookshop stocks Ireland's widest range of photographic publications. As well as popularly priced books, our range includes hard to find editions and a huge selection of unusual postcards.
The Gallery also publishes monographs and catalogues of contemporary Irish and international photography.
Members of the Gallery of Photography receive:
Access to hire of darkrooms, artists digital studio and other facilities
Discount on all Gallery courses
Priority booking for events
Invitations to at least 3 private views per year
5% discount in the Gallery bookshop
Corporate members receive:
all of the above plus invitations to each private view
acknowledgment of support in the Gallery reception area.
Membership fees are as follows:
Individual: €40.00 p/a
Concessions: €30.00 p/a
Corporate: €750 p/a
Visitor*: €10.00

*Visitor Membership allows for two days in the darkroom and is valid for one month.