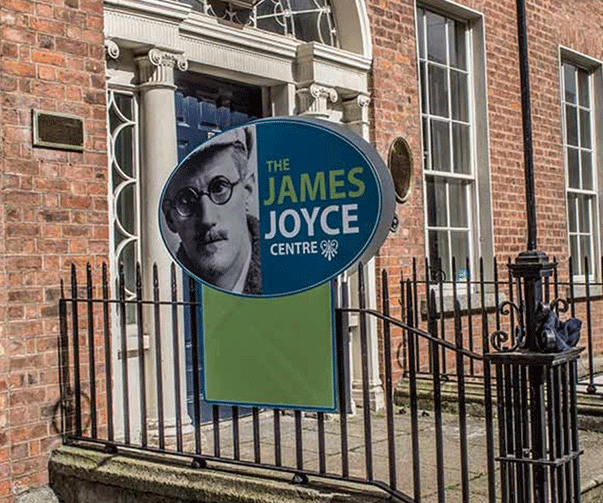 The James Joyce Centre is a beautifully restored Georgian town house, exhibiting items relating to the life and work of James Joyce. The house was built in 1784 by Francis Ryan for Valentine Brown, the Earl of Kenmare, who used it as his townhouse. The plasterwork was done by Michael Stapleton, one of the finest stuccadores of the time. The house was given special mention by Constantine Curran in his book "Dublin Decorative Plasterwork of the Seventeenth and Eighteenth Centuries", and the photographs he took were essential to the restoration of the house. Curran was also a close friend of Joyce's. In the 18th century this...
35 N Great George's St, Rotunda, Dublin, Ireland
Open Oct-Mar: Tues-Sat 10.00 am–5.00 pm; Sun 12.00 pm–5.00 pm Oct-Mar: Closed Mondays Open Apr-Sept: Mon-Sat 10.00 am-5.00 pm; Sun 12.00 pm-5.00 pm Open Bank Holidays. Closed St Patrick's Day, Easter Sunday, Easter Monday, 22 December-2 January.
Suitable for:
Facilities: