Science Gallery
6 followers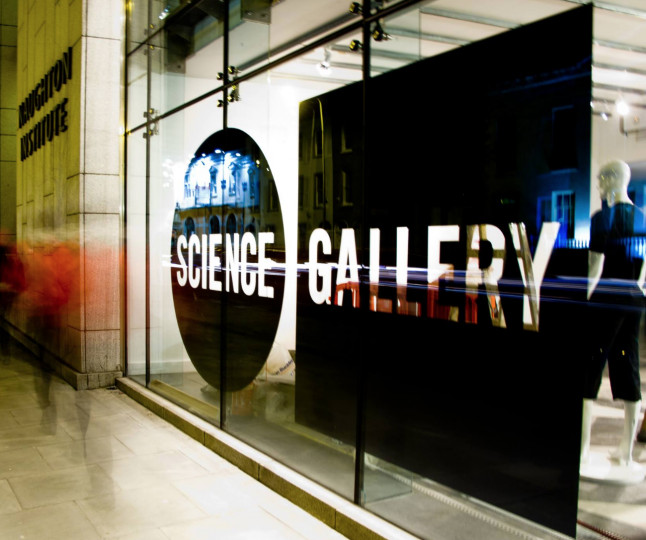 Naughton Institute, Pearse Street, Dublin, Ireland
Tue-Fri: 12:00 pm - 8:00 pm; Sat-Sun: 12:00 pm - 6:00 pm
Suitable for:
Facilities:
WHAT IS SCIENCE GALLERY DUBLIN?
In 2008, a car park in a forgotten corner of Dublin was transformed into a living experiment that would bridge art and science, unleashing their combined creative potential. Through a cutting-edge programme that ignites creativity and discovery where science and art collide, Science Gallery Dublin encourages young people to learn through their interests.
Since opening in 2008, over 2 million visitors to the gallery have experienced more than 36 unique exhibitions — ranging from living art experiments to materials science and from the future of the human race to the future of play.
Science Gallery Dublin develops an ever-changing programme of exhibitions and events fuelled by the expertise of scientists, researchers, students, artists, designers, inventors, creative thinkers and entrepreneurs.
The focus is on providing programmes and experiences that allow visitors to participate and facilitate social connections, always providing an element of surprise. Science Gallery Dublin is kindly supported by our Lead Partner - Wellcome Trust and by Science Circle members - Deloitte, ESB, Google, ICON, NTR Foundation, and Pfizer. Science Gallery Dublin receives support from Programme partner's Bank of Ireland, Intel Ireland and the Ireland Funds.
It also receives government support from the Department of Arts, Heritage and Gaeltacht and Science Foundation Ireland, and from the European Seventh Framework Programme. Science Gallery Dublin's media partner is The Irish Times.
VISITING
Unlike most galleries, we don't have a permanent collection.
This means that there is always something new to see, but it also means that between exhibitions (which can be a gap of up to three weeks), only our shop and café remain open.
So if you are planning to visit an exhibition, to avoid disappointment, make sure to check our website for exhibition dates before travelling to Science Gallery.
Cafe and shop are open 8am-8pm every weekday. Exhibitions are closed on Mondays, but open Tues-Fri 12-8pm and 12-6pm on weekends.
ABOUT THE GLOBAL SCIENCE GALLERY NETWORK
Science Gallery is an award-winning international initiative pioneered by Trinity College Dublin that delivers a dynamic new model for engaging 15–25 year olds with science. In 2012, the Global Science Gallery Network was launched with the support of Google.org. This initiative aims to establish Science Gallery locations in eight cities around the world by 2020, with the first new gallery opening in London in 2018.