Fun Shack Play Centre
1 follower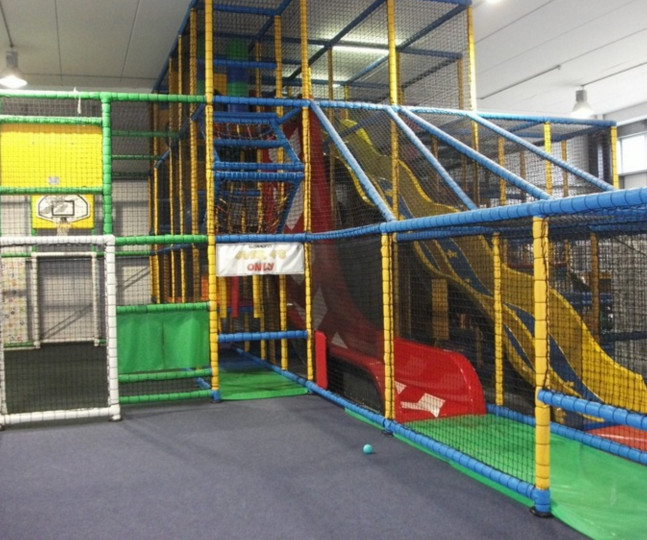 N66 Galway Galway Ireland
Wednesday, Thursday and Saturday: 10am to 6pm Late opening Friday: 10am to 6pm (open till 7pm for parties) Sunday: 12pm to 6pm closed Mondays and Tuesday with the exception of school holidays and bank holidays where we will open from 12noon to 6pm.
Suitable for:
Facilities:
Situated on the Galway side of Loughrea Town in a commercial park away from traffic with plenty of parking.
This indoor play facility accommodates children from 0 to 12 years. Our equipment offers the latest and most interesting modules of play. The idea is to stimulate and exercise the children as they make their way around the play area, using different skills such as crawling, balancing, climbing, squeezing, rolling, running, jumping, calculating and sliding whilst having fun.
It has three levels with a dizzy disk, sky glide, a twin lane wavy slide suitable for all ages, and a drop slide suitable for over 8's. The soccer / basketball pitch is very popular with the older kids and everyone enjoys the bouncy castle!!
Our specially designed toddler play area includes slides, log ramps and ball pools and is completely seperate from the main play area so the little ones have their own play space.
Not forgetting about our older visitors, Fun Shack has it's own Cafe serving teas and coffees, sandwiches, paninis, hot food and of course, treats for those with a sweet tooth!
Adults can relax here, read the papers or watching the TV whilst being able to keep a watchful eye on the kids. All our staff have completed the most up-to-date food safety courses throug HACCP.