Experiencing Ireland Tours
0 followers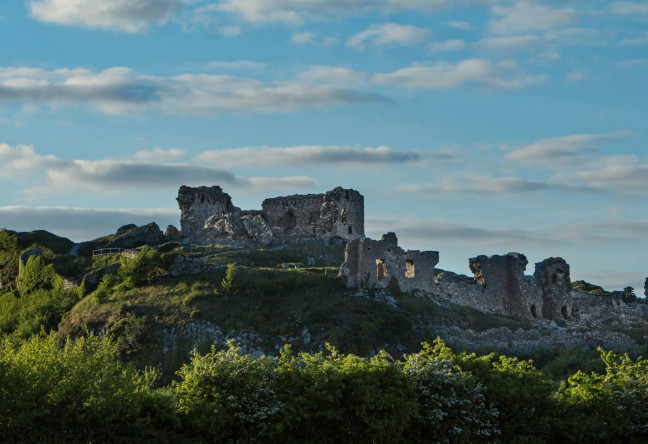 The Beale Centre, Irishtown, Mountmellick, Co. Laois, Ireland
Suitable for:
Facilities:
Hi there,
Welcome to the Midlands of Ireland. Rich in history and heritage.
A place of Ancient Landscapes, Rolling hills and lush green fields, Meandering rivers, Waterways and waterside trails. The perfect place to stay and experience the Real Ireland.
At Experiencing Ireland, I will create especially for you, a unique, bespoke and authentic visitor experience, tailor made to your tastes. I will help plan your dream trip before you even leave home. Just sit back and experience all the magic that Laois and the surrounding countryside has to offer. We will take care of you every step of the way.
Long or short trips, personally guided, including transport, accommodation, stories of History and Heritage, Myths and Legends. Hands on Irish cultural and craft masterclasses.
Trudy
Ireland's Ancient East Two Day Tour
On the 1st of May 1169 at the request of the King of Leinster, Dermot McMurrough, the Anglo Normans invaded Ireland. The buildings left behind show they were here to stay and they left a huge presence on the landscape of Ireland. This tour shows some of the important structures and towns from the 12th and 13th centuries.
Irish Midlands Heritage Three Day Tour
Go off the beaten track with our Irish Midlands Heritage Tour, ideal for the person who has been to Ireland before and wants to experience something truly local, unique and authentic.
Kilkenny, Medieval Castle and Cit
Kilkenny is just over an hour outside county Dublin and is one of our most popular tours. We begin our day with a visit to Kilkenny Castle, built in late twelfth and early thirteenth centuries, it is one of the earliest Norman castles in Ireland. Part of the original castle still remains near the rose garden and the West Tower. This is a tour not to be missed.
This is by far our most popular tour and personally the most rewarding experience. You don't need to have completed your family research with us for this tour. You can share your own work with us and we can work on your behalf searching for your ancestors and ancestral home place, here in Ireland.
Private Guided Tours
Private Guided Tours
Expert private guided tours available. Come and explore with me!
Amazing scenery
Ireland has some of the most beautiful and scenic sites in in the world.
Accommodation
Don't worry about your accomodation, it will all be sorted before you arrive.
Experience the real ireland
I will show you the real Ireland .