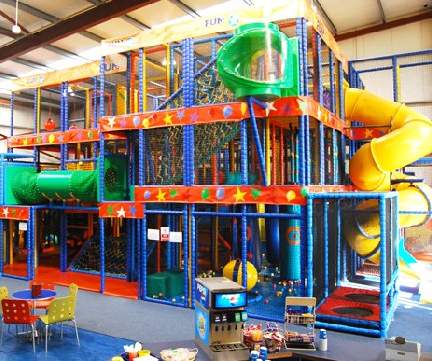 There's something for everyone at TONS of FUN, with 3 separate play areas! Toddlers and Wobblers area for 0-3 year olds Ball Jugglers and Ball Lifters Soft Toy Play Area Ball Pool Junior Play area for 3-5 year olds Adventure area on 2 levels Double Wavy Slides Ball Pool and Climbing Maze Ball Lifter Adventure Activity area for over 5's 3-Level Adventure Maze Wavy Slides Tubular Slides Biff Bash While your children are busy at play, take time out to relax in our comfortable seating areas. Meet friends, or browse away with our free WI-FI. Coffee shop serving a range of hot and cold drinks Snacks...
H3, Eastway Business Park, Ballysimon Rd, Crabb's-Land, Limerick, Ireland
Monday - Saturday:10am - 6pm; Sundays & Bank Holidays: 11am - 6pm.
Suitable for:
Facilities: