Hollywood Horse and Pony Trekking
4 followers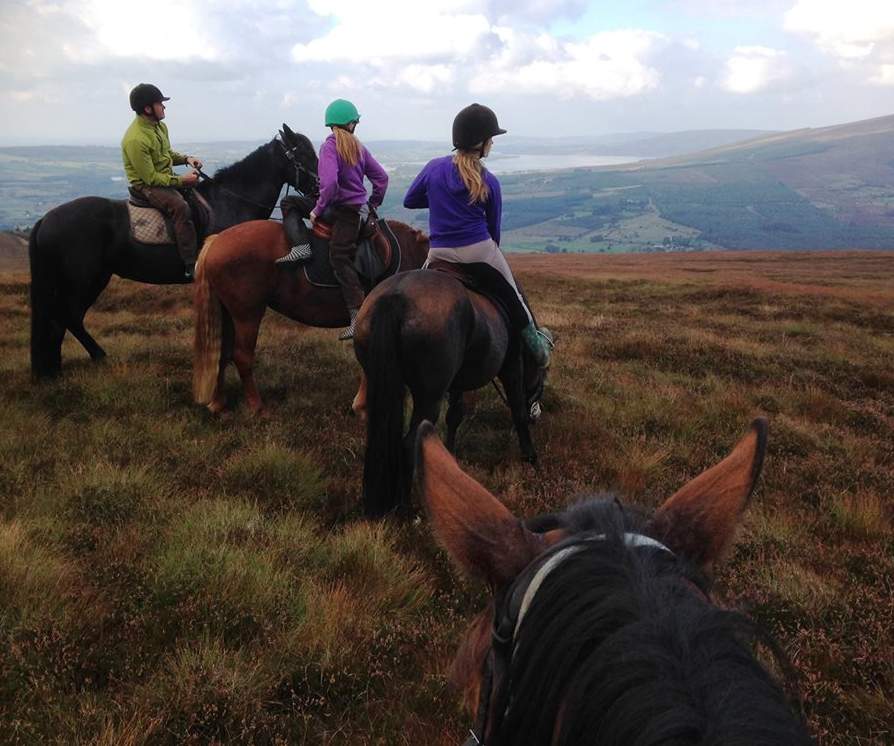 L8350, Co. Wicklow, Ireland
10 to 5
Suitable for:
Facilities:
We are a family run stables, set in the heart of the dramatic, timeless, unspoilt scenery that is the Wicklow mountains.
The Maguire farm runs along the Kings River on the lower side while on the higher side, rust coloured bogs and granite stone wall framed fields, make this a landscape of extraordinary beauty.
Experienced or novice riders alike can enjoy riding out over this hidden landscape which follows St. Kevin's way, the ancient pilgrim walk which leads to Glendalough, guided along by local instructors with extensive knowledge of the history and nature of the area. This is a great way to see the spectacular scenery of Wicklow.
The riders can enjoy daily rides of one, two, or three hours on well schooled sure footed Irish hunters and native Connemara ponies. There is the opportunity to ride in the sandy bottomed rivers or go for a gallop along forest treks as well as the hill routes, so something for everyone.
Hollywood trekking centre can be found just 15 minutes from Glendalough on the Wicklow gap road or by coming off the N81 at Hollywood and then continuing for 5 minutes on up the gap road. It will astonish some coming from Dublin, the stunning natural surroundings right on their doorstep.
Non-riders are welcome to accompany riding partners.