Kilruddery House
4 followers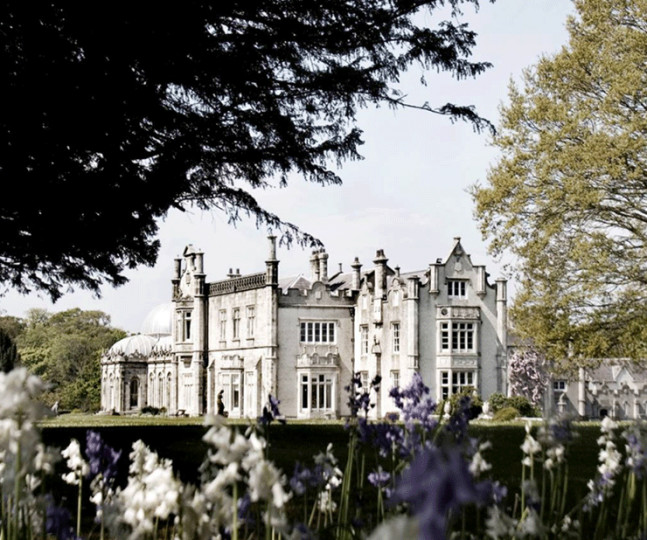 Kilruddery House, Kilruddery Demesne East, Bray, Co. Wicklow, Ireland
April | Weekends only: 9.30am - 6pm | May-September: Daily 9.30am - 6pm | October: Weekends only: 9.30am - 6pm | Farm Market, every Saturday, 10am - 4pm
Suitable for:
Facilities:
Killruddery House and Gardens has often been described as wonderful place to escape for a great day out and has been home to the Brabazon Family (the Earls of Meath) since 1618.
Located on the outskirts of the capital where Dublin meets Wicklow, it's a hidden gem just waiting to be discovered.
In the 1820s, the 10th Earl of Meath engaged the services of architects Richard Morrison and his son William to remodel the house. Although the house was greatly reduced in the 1950's much of the Morrisons' design and architecture still remains. Today, Killruddery House is one of Ireland's most beautiful and successful Elizabethan-Revival Mansions and plays host to a varied calendar of events throughout the year. Killruddery Gardens are the oldest in Ireland surviving in their original 17th century unique style along with some 18th and 19th century additions.
The Estate is a popular location for many well known films and TV series including My Left Foot, Angela's Ashes, The Tudors and Camelot.
Visit the Garden
Killruddery's 17th Century Garden sees many visitors over the year.
We see tourists and people most interested in the culture and history that surrounds Killruddery, we see young families who simply want to run free on large green lawns and roll down grassy banks, we see couples catching some time for themselves, we see people who are interested in our events programme, we see gardeners, bird watchers, nature lovers and many many more. We are delighted to see each and every one of them enjoy the garden, it is a pleasure to share such a rare gem.
House Tours
Guided tours of the house are available Saturday to Thursday when the Gardens are open. There are no House tours on a Friday. Please check here for availability as on occasion during these months the tours may be pre-booked by groups or the house may be closed for a special event.
House Tours are at 1pm & 3pm on Saturday & Sunday
In October we are open weekends only.
Admission fees
Garden Entrance Adult €7.50
Garden Entrance with Guided House Tour Adult €14
Concession Garden Entrance Adult €6.50
Concession Garden Entrance with Guided House Tour Adult €12
Garden Entrance Children under 12 €2.00 and children under 4 are free. (All children must be accompanied by an adult)
Garden Entrance & House tour Children: €4.50
Children under 4 are free.
Children's Tour
Every Saturday at noon we run a specially crafted house tour for children who have an interest in history. We recommend it for children aged 7 to 12 years.
For children Garden Entrance and the Tour is €4.50, for the adults accompanying them it is €10 for the tour and garden entrance, for Killruddery Members and the children with them is €2.50.