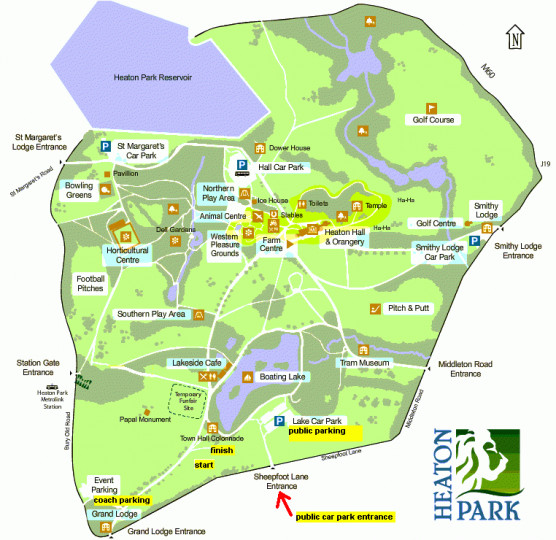 Manchester M25 2SW, UK
8am-dusk
Suitable for:
Facilities:
Between the mid 17th and the beginning of the 20th century just two families owned the Heaton estate.
It passed down through the Holland family until Elizabeth Holland, the last member of the family line, married Sir John Egerton in 1684.
In 1772 Sir Thomas Egerton built Heaton Hall as a new home for himself designed by James Wyatt. Wyatt also designed some of the other buildings around the park.
Sir Thomas also employed William Eames, to create a landscape to show off his new mansion. This was reworked in the early 19th century by John Webb.
Heaton Park remained in the Egerton family until 1902 when the 5th Earl of Wilton sold it to the Manchester Corporation for £230,000. The Corporation provided many public facilities and it quickly became a popular park.
At the end of the 20th century the park was restored in partnership with the Heritage Lottery Fund We were able to recreate the Eames and Webb landscape around the Hall and to restore four of the Wyatt designed listed buildings.
Heaton Park is listed Grade two on the English Heritage Register of Parks and there are nine listed structures in the park.