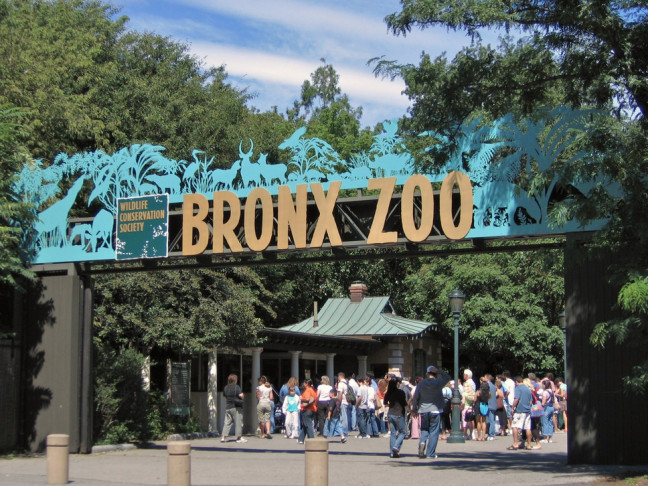 2300 Southern Boulevard Bronx Bronx County New York United States 10460
10:00 - 17:00
Adult
- USD 25.95
Child
- USD 18.95
Suitable for:
Facilities:
The Bronx Zoo is, obviously, located in the Bronx area of New York City. It is one the largest metropolitan zoos in the world and claims to have 4,000 animals.
Although there is a section called Madagascar, the animated movie was based on the much smaller Central Park Zoo on Manhattan.
The Bronx Zoo is massive which will lead to higher and lower ratings. Higher as no matter how busy the parking gets (and it can be very busy in summer) the park seems able to hold everyone without it feeling too crowded.
This is due to the sheer size of the place as they try to ensure the animals have a habitat as normal as possible. This will lead to lower ratings from some as the animals have plenty of room to hide.
You will see lots in the different areas but may be left with a sad little face because Junior did'nt see tiger!
Bronx Zoo is a welcome relief from the city and both young and old will have a fantastic day.
Tip: Buy the total areas card so you access all the attractions. It will save you dollars and tears by the end of the day.
Tip: You can rent a stroller for $10 or a double for only $15. The park is so large this will be a lifesaver.