Watertop Open Farm
0 followers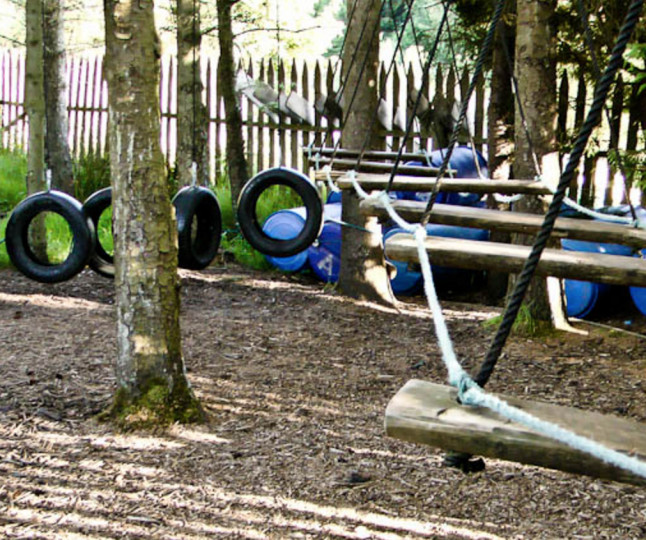 188 Cushendall Road Ballycastle, Antrim, BT54 6RN
11.00am - 5:30pm Daily during season
Suitable for:
Facilities:
Watertop Farm is a hill farm in the Glens of Antrim. The farm is a sheep farm with 500 sheep, and 30 cows.
As we are located in the beautiful Glens of Antrim, we have several scenic walks around the farm and its surrounding area. A trip on the Paddiwagon will take you up into the hills of the farm giving you great views of the area, all the way down into Ballycastle and beyond.
Another part of the farm is the caravan and camping sites. We have a large area dedicated to people wishing to stay with us here in Watertop, and due to our location, we are an ideal place to base your holiday, allowing exploration of the north coast.
There are plenty of activities on the farm including:
The Farm
Opening times: 11.00am – 5.30pm Daily
Admission to the farm: £3.00 Adults – £2.50 Children/ Senior Citizens
Assault Course
A professionally created low-ropes assault course suitable for all the family. Contains many different obstacles to really test your stamina. Hidden in our small forest it makes for a real adventure!
Boating
Rowing boats aound a small lake area. The boats vary in size, with the smaller holding 3 people, and the larger holding 5. Life-jackets are supplied for all children. Price: £4.00 per boat (30 mins)
Go Karts
We have 2 tracks – one for under 8's and one for over 8's and adults. All go karts are pedal powered. Price: £2.00 per session
Pony Trekking
Guided Horse treks around the farm mostly on gravel tracks. Suitable for children above 6 years old. Under 12s must be accompanied by an adult. The main trek lasts approximately half an hour and is ideal for all ages.This mini trek gives fantastic panoramic views of the surrounding countryside. We also offer a 1 hour trek that is ideal for those who have ridden before or would like longer in the saddle!
We can also offer a 1hour trek for the more experienced which is a bit more cross country and a faster pace! (age 14 +This must be pre booked and only operates with sufficient numbers)
Age: 12 Years (Main Trek) – 6 Years (Mini Trek) Price: £15 (Main Trek) – £8.50 (Mini Trek)
Group Visits
We welcome youth groups, church outings, W.I, any size, and all ages. Let us provide you with a package to suit your budget and requirements.
Birthday Parties
Why not organise a birthday with a difference!? With a wide range of activities on offer we can cater to your requirements, and with our Tea House we can provide you with a complete no-hassle package. With our new Activity Barn we can now offer birthday parties all year round! Price: £12.00 per child
Schools
During May and June we have schools visit the farm. We give a guided tour of the farmyard, a ride on the Paddiwagon and a choice of activities. It is very informative and all our schools enjoy their visit. Price £5.00/child (Discounts available for groups of 40+)
With over 500 acres at Watertop, we encourage secondary schools to use the farm as a teaching resource (we are part of the keystage programme).