Craigavon Watersports Centre
1 follower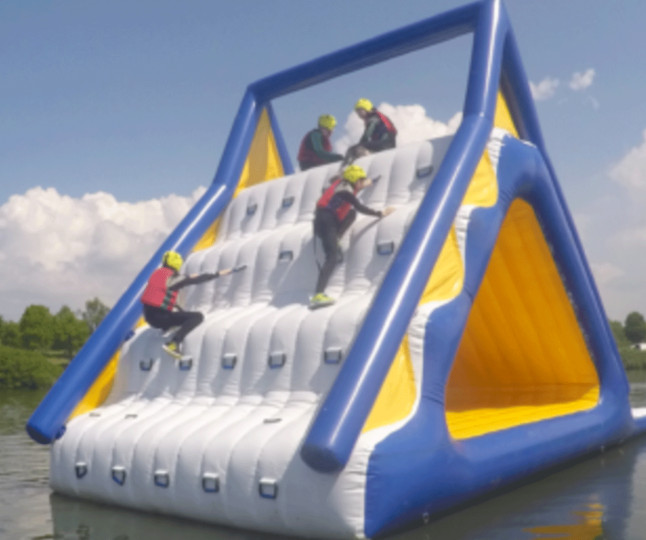 1 Lake Rd, Craigavon BT64 1AS, UK
Monday-Friday: 9am - 9pm | Saturday: 9am - 5pm | Sunday: 12pm- 5pm
Suitable for:
Facilities:
At Craigavon Watersports Centre, we are passionate about providing memorable outdoor experiences to everyone. With a wide array of activities in a variety of locations and competent, experienced staff, we know you will have an exceptional experience.
We have a calendar of events that run all year, from taster sessions and skills courses to summer schemes and special events.
All Craigavon watersports centre staff are fully qualified and experienced in the activities they coach and lead. We are fully insured and details of insurance are available on request.
Craigavon watersports centre has stringent health and safety policies and, as a result, an impeccable safety record.
All our sessions comes with tuition, advice and all the equipment you need
Watersports Courses
Looking to learn and improve in outdoor sports then we have a range of challenging and exciting Watersports.
We provide training and coaching from beginner through to advance levels in all our sports. Take part in organised courses or have individual lessons
Pay & Play
Looking for something exciting to do this summer? Then come on down for a session on the water in the safe scenic surroundings of Craigavon Lakes. Our pay and play facility allows you to hire an open canoe, sit on top kayak or a stand up paddle board for a period of 2 hours for just £8.00 per person. Sailing boats and windsurfing boards are also accessible to experienced sailors.
Pay and Play is available between April and October. Sunday is the preferred day for families, friends or small groups of all ages, although anyone under 16 years old must be accompanied by an adult with no more than 2 children per adult.
Participants are asked to bring the following items for water activities: old trainers, swim wear, towel and toiletries. The Centre will provide wetsuits, waterproof tops, buoyancy aids and helmets.
Aqua Park
New this season the Aqua Park is brill! fun!, exhilarating!, physically challenging and great value for money.
Each sessions last one hours and includes a short canoe paddle to the pontoon, a go on all 5 exciting elements then a short paddle home again. Try the:
Big Iceberg (5mtr high)
Aqua slide
Spinning Saturn
Rocker
Trampoline
Banana Boat
The Banana Boat ride is definitely the activity you don't want to miss out on.
Jump on our eight person inflatable boat and have more fun than you ever imagined.
Banana Boating is a great leisure activity for all you daredevils out there! Jump on board and try not to fall off while the skipper tows you into the waves. This is a really fun activity for groups, families, children & teenagers alike!
The banana is an inflated tube that carries passengers who hold on tight and try not to fall off! Every rider is equipped with a wetsuit, buoyancy aid and helmet and briefed before the ride begins.
Group Activities
Here at Craigavon Water Sports Centre we provide a range of different activities and group packages, from banana boating to archery there is something for everyone. Each session is taken by one of our instructors and all equipment is provided.
All groups must have a group of 10 or more to sign up for a session. For smaller group sizes or individuals please see here.
We have over 25 years of experience of delivering fun, exciting and action packed group sessions.