Strandhill People's Market
0 followers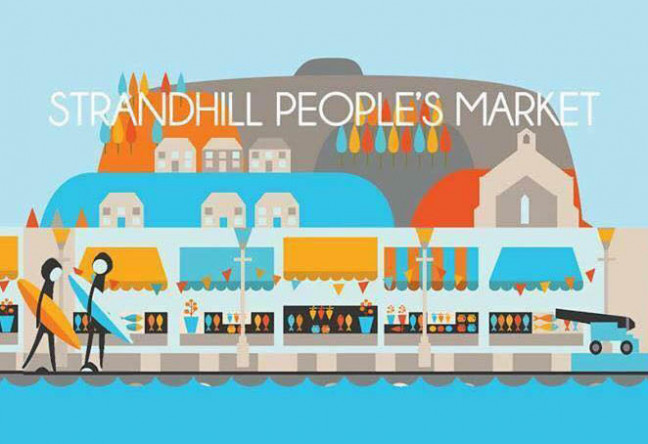 Sligo Airport, Killaspugbrone, Strandhill, Co. Sligo, Ireland
Suitable for:
Facilities:
The Strandhill People's Market takes place in the unique venue of Hangar 1 at Sligo Airport in Strandhill, just a few short minutes stroll from the beachfront.
Every Sunday from 11am to 4pm the market opens its doors selling an array of local crafts, foods and textiles. Sligo as a whole is currently going through a boom in innovation and creativity and we are proud to offer a platform for many emerging and progressive small businesses.
The market is a fusion of speciality food with stalls specialising in European and Asian cuisine. You will also find home baked goods, fair trade coffee, freshly pressed juices, cheeses, herbs & spices, teas, and fresh meat and vegetables. Don't forget to satisfy your sweet tooth with a choice of cupcakes, chocolate and ice cream!
The lively market also provides an opportunity for many craft makers and artists to showcase their talents and skills with stalls varying from jewellery, ceramics, prints, to knitwear, handmade soaps, and essential oils/creams.
The market sound is provided by local musicians who take to the 'Buskers Corner' to entertain us with their tunes. This stage hosts both established and upcoming artists with a mix of acoustic guitar, vocals, piano, violin and everything in between.
The market, which has become a focal point for the community, takes place against the backdrop of Knocknarea Mountain and under the watchful eye of Queen Maeve.