R-One Karting & Wakeboarding
2 followers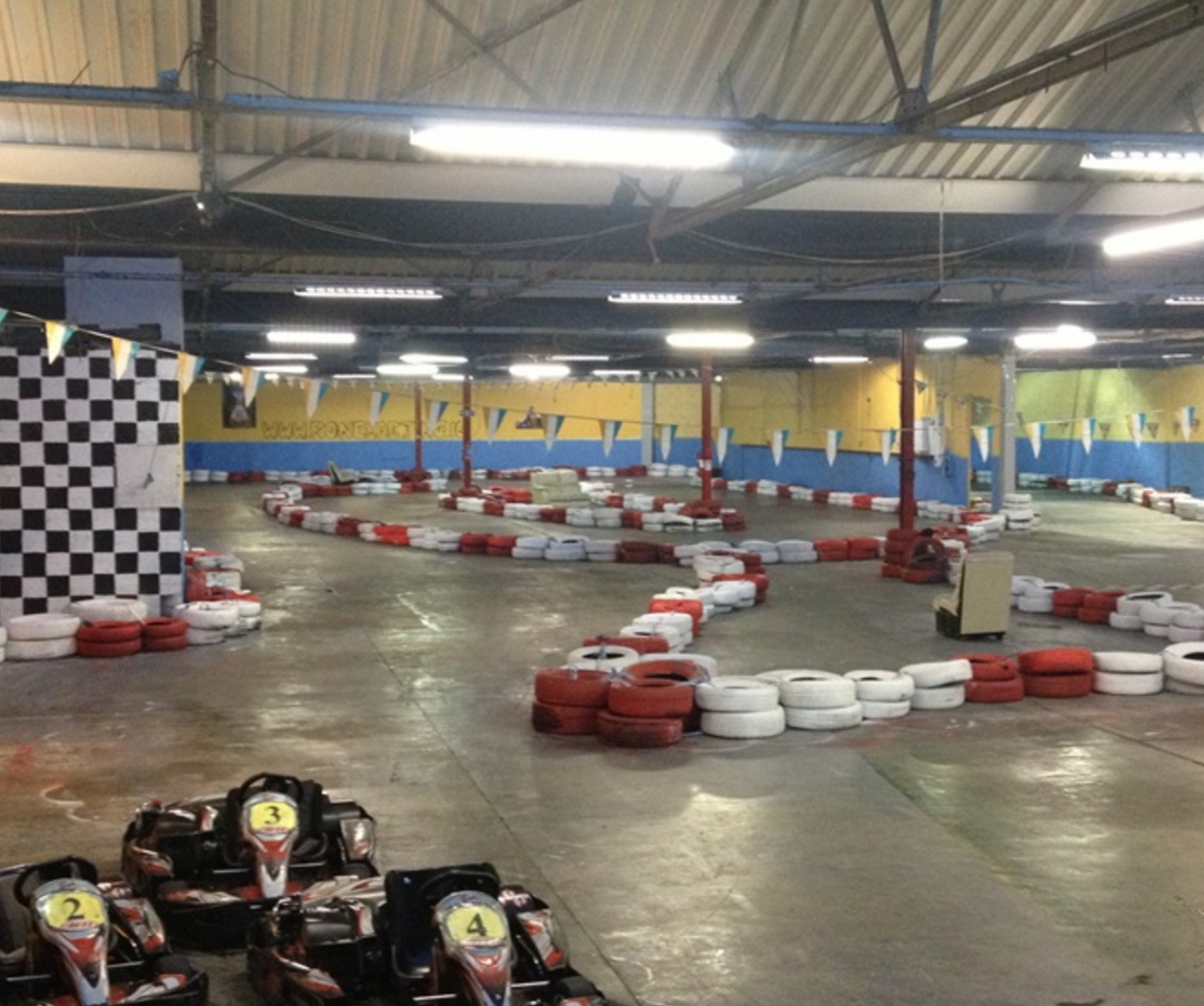 Unit 7, Strandfield Business Park, Rosslare Rd, Strandfield, Co. Wexford, Ireland
Open 7 days a week: Monday-Friday: 2pm-9pm; Sat, Sun & Bank Holidays: 12 pm-9 pm;
Suitable for:
Facilities:
Go Karting
Huge indoor track that can be adapted to skill level. The Sodi 270 cc go karts with 9HP engines are very quick but safe at the same time. They allow the driver to experience fast racing with good grip on the track or the fun of drifting on the corners.
Our profesional staff keep the karts in the best possible condition. Clients are our greatest value so we are make every effort to make driving on our track as suitable for you as we can.
Families with young children can come and try too. We have a free test when you will arrive; can the kids reach the pedals, can they handle the kart and do they enjoy driving it.
We don't mix adults and kids on the track unless they are related. If there is just a father with his little son they will have the track just to themselves.
We are still improving our track, our go karts and our services. We take seriously all your suggestions so don't hesitate to give them to us any time.
Wakeboarding
How it works : You do not have to worry about anything-the only thing you need to do is to call us on this number 0871661705, make a booking that suits you and arrive at R-One Karting or Killurin.
Price includes boat, fuel, instructor, safety vests, neoprene, helmet, equipment. After meeting with the instructor who will give you the necessary information and basic hints, we begin our adventure in Killurin on the Slaney river.
There is no opening hours for wakeboarding or waterskiing; at any time suits you, we can come to Killurin wherewe meet with you and we can start.
Before each ride our instructor presents the principles of safety and discusses basics of body position and techniques for the chosen water sport.
For beginners we adjust teaching so that everyone was able to master the basics skills of selected sport.
There are no worries that someone will get hurt in the water, our professional instructor will teach you everything from the beginning and properly secure everyone trying to adapt to each one needs.
Gliding on water surface is allowed for children above the age of seven (under the supervision of our instructor). All children up to 7 years must be accompanied in the boat by a responsible adult minimum 18 years old.
With training boom anyone can easily learn how to ride.
We can cater for all levels and ages and don't worry if you have never tried wakeboarding or waterskiing before - with our powerboat, excellent equipment and qualified instructor you will be on your feet in a very short time.
Wakeboarders have developed their own exciting tricks, where only the sky is the limit. Try to learn some of them (e.g. aerial maneuvers, grabs, spins and inverts). See how fast you can progress from beginner to advanced freestyler. Build your stamina, flexibility, balance and reaction times when focusing on getting your speed up and mastering the countless tricks.