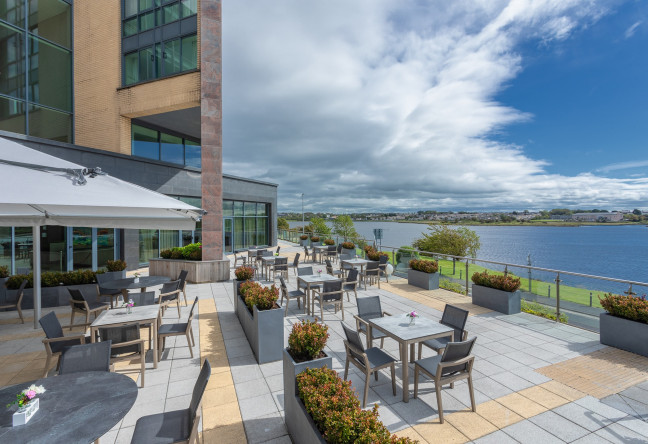 The Galmont Hotel & Spa, Lough Atalia Road,, Galway, Ireland
Suitable for:
Facilities:
Ideally located on the waterfront of Lough Atalia and overlooking Galway Bay, The Galmont Hotel & Spa is only a few minutes walk to the buzzing Galway city centre.
Just a three-minute walk from central Eyre Square and overlooking Galway Bay, The Galmont Hotel & Spa (formerly the Radisson Blu Hotel & Spa) stands in the heart of the city.
The bustling areas of Shop Street and Quay Street are just a 10 minute walk away while the rugged Connemara and lunar-like landscape of The Burren are easily reached in under one hours' drive, making for a perfect day trip. We are only a one minute walk from the main railway and bus stations.
The Galmont has everything you need for the perfect stay. Great hospitality, wonderful food, luxury accommodation and a warm Galway welcome.
Car parking is available at The Galmont Hotel, allowing convenient parking with direct access to the hotel lobby. There is a discounted rate for hotel residents.