Kilkenny Castle
5 followers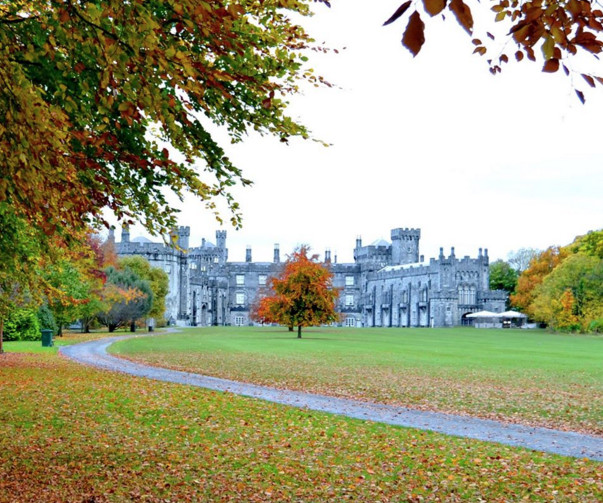 The Parade, Kilkenny, Ireland
January & December 9.00am to 4.00pm February & November 9.00am to 4.30pm March & October 9.00am to 5.30pm April & September 8.30am to 7.00pm May, June, July, August 8.30am to 8.30pm
Suitable for:
Facilities:
A 12th century castle remodelled in Victorian times and set in extensive parklands which was the principal seat of the Butler family, Marquesses and Dukes of Ormonde.

Following major restoration works, the central block now includes a library, drawing room, and bedrooms decorated in 1830's splendour, as well as the beautiful Long Gallery. A suite of former servant's rooms is the Butler Art Gallery, which mounts frequently changing exhibitions of contemporary art.
Kilkenny Castle - Park and Gardens
Situated in the heart of the city, Kilkenny Castle Park offers a uniquely relaxing setting against the hustle and bustle of the city. The park consists of 50 acres of charming and extensive pleasure grounds featuring mature trees and shrubs with an ornamental lake numbered among the many items of interest.
Kilkenny Castle - Children's Playground
Located within the park, the playground is suitable for a variety of ages ranging from 2-14.
Kilkenny Castle - The Parade Tower
Positioned at the base of the Parade tower is The Medieval Room. During the nineteenth century remodelling of the castle the room was converted to use as a wine cellar. Today, this is where visitors can watch the free audio visual on Kilkenny Castle. The Parade Tower is the Castle's conference venue which is available for hire.
Kilkenny Castle - Butler Gallery
Sited with the castle itself is The Butler Gallery which exhibits the work of young and emerging artists alongside renowned international artists. They also manage and display the diverse Butler Collection so it can be exhibited and enjoyed by the public
Tea-Room
Situated in the Castle's Victorian Kitchen with its original cooking range, rows of plates and copper pots.
Admissions Charges 2015:
Adult: €7.00
Senior (60+): €5.00
Child (6-18)/Student: €3.00
Family: €17.00
Group:(20+ Adults/Seniors) €5.00