Wicklow Equi Tours
0 followers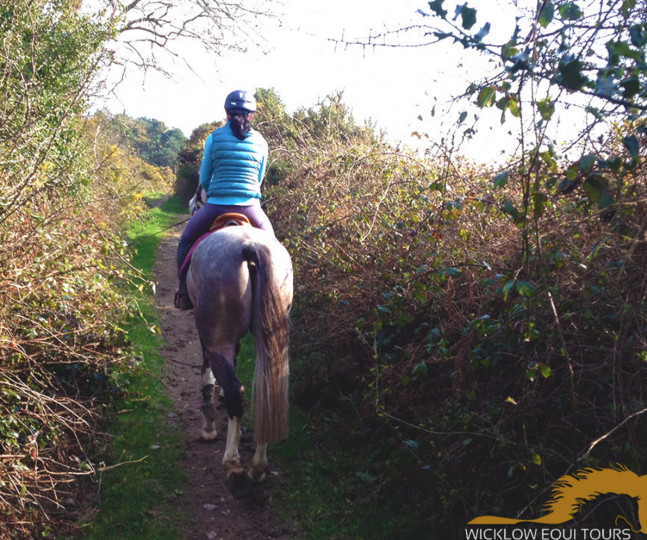 Ballinabarney Stud, Blackhill Road Glenealy, Co. Wicklow, Ireland
Suitable for:
Facilities:
Wicklow Equi Tours was founded in 2014 to offer luxury horse-riding holidays in the picturesque Wicklow Mountains. Wicklow is one of Irelands premier tourist spots, primarily due to its breathtaking scenery – indeed Wicklow is colloquially known as 'The Garden of Ireland'.
We offer all-inclusive holidays with five days of varied terrain riding and luxury accommodation in the best hotels Wicklow has on offer. The rides incorporate both the tranquility of the Vales of Glenmalure and Clara, and the exhilaration of galloping the length of the golden-sanded beach of Brittas.
With a perfect location only 50minutes from Dublin Airport, a holiday with Wicklow Equi Tours marries convenience with charm. Whilst we cannot guarantee the Irish weather, we do guarantee the most memorable horse-riding holiday you will experience in Ireland!
Tours
Day 1 – Ride to Carrick Mountain
Day 2 – Glenealy to Laragh
Day 3 – Laragh to Glenmalure
Day 4 – Glenmalure to Glenealy
Day 5 – Brittas Bay Beach ride
€1400 per person – all inclusive.
Your package includes:
Four star accommodation for 5 nights, Sunday pm - Friday am
Full Irish Breakfast, Monday - Friday
Five days trail-riding, Monday - Friday
Five days lunch on the trek, Monday – Friday
No supplement for single person.
We can tailor-make a trail-riding holiday specifically for you, please contact us if you wish to alter our package.